Electric Vehicle Hybrid Power System Energy Management Training Equipment
YESA-5612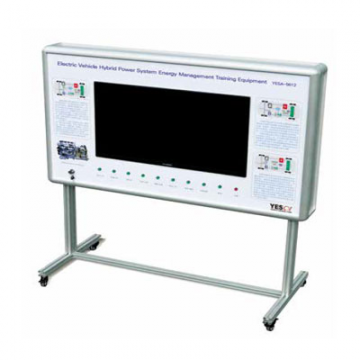 Product Name: Electric Vehicle Hybrid Power System Energy

Management Training Equipment

Model Name: YESA-5612

Feature

■ Can dynamically simulate the start of the hybrid system, low

speed, general driving, full speed, slow down and stop six

kinds of conditions under the energy flow and generator

operation Status of dynamic display of automobile hybrid system.

■ The training panel with color circuit diagram, students can

intuitively understand the vehicle hybrid system structure,

physical principle and system works.

■ The training board using 220V AC power through the internal

circuit transformer rectifier into 12V DC power supply and a

protective device without batteries.




Specification

■ Panel display equipment, equipment base frame, universal casters

■ Size : 1,600 X 700 X 1,600 mm




Training Contents

■ Understanding analog hybrid system start, low speed, full

speed, brake recovery of the various work processes.












---